Building Transparency loads carbon accounting toolbox for Greenbuild
Sources: Building Transparency, Seattle; CMCM staff
Architectural/engineering/construction professionals' premier carbon accounting resource, Building Transparency, will join top general contractors to launch its latest Carbon Action Network (CAN) at the 2023 Greenbuild International Conference and Expo, September 26-29, Washington, D.C. Clark Construction, Skanska USA, Turner Construction, Webcor and peers chartering contractorsCAN seek to decarbonize building projects through embodied carbon tracking, smart procurement, and efficient construction practices. The coalition will debut alongside pop-up events at the Walter E. Washington Convention Center Booth #1323 through which the Building Transparency team showcases free, open access technologies for carbon-minded A/E/C professionals:
BEAM Estimator. Piloted by the Builders for Climate Action organization, Building Emissions Accounting for Materials allows builders, designers and developers to input their building dimensions and obtain a list of material options for a project, including carbon footprint;
EPIC Tool. Created by San Francisco architect EHDD, Early Phase Integrated Carbon supports climate-positive design decisions in early project phases by evaluating the most impactful strategies for reducing whole life carbon emissions; and,
CARE Tool. A product of the American Institute of Architects-aligned Architecture 2030 organization, Carbon Avoided Retrofit Estimator gauges the operational and embodied carbon emissions associated with reusing and upgrading an existing building or replacing it with new construction.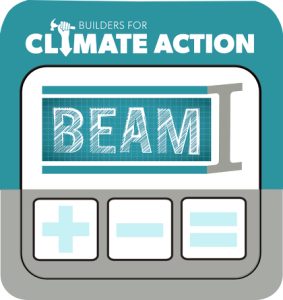 "As we look forward to this year's Greenbuild Conference, I am energized by the recent increase in embodied carbon education that is present across the AEC industry," says Building Transparency Executive Director Stacy Smedley. "Our team is eager to showcase the monumental impact that a strong ecosystem of embodied carbon accounting tools can have on the built environment through educational events at our booth and within our panel discussions." On the latter, she notes, team members will participate in:
The (Carbon) A Team: Tying it all together from A1-A5, 11:15 a.m.-12:15 p.m., Wednesday, September 27
The Embodied Carbon Landscape: A Critical Juncture for Alignment, 12:30-1:30 p.m. Wednesday
Reducing Embodied Carbon in Concrete By 10% Is Easy. The Real Challenge Is the Last 90%, 9:45-10:45 a.m., Friday, September 29
Greenbuild registration, along with additional conference and exposition details, can be obtained here; information on Building Transparency and its mission here.
Related article
Greenbuild 2023 cultivates Circles of Sustainability Networking Activities