Don Marsh
Don Marsh, based in Chicago, is editor of Concrete Products, serving ready mixed and manufactured-concrete producers monthly since 1947, and its weekly Concrete Currents e-newsletter – both companions to Rock Products, Cement Products and The ASIA Miner magazines, plus Breaking Rock News and Cement Newsline digital offerings. A graduate of Augustana College, Illinois, he joined Concrete Products in 1993 after four years in Portland Cement Association media relations and Metal Construction News editorial staff duty. He teamed with Rock Products and Cement Americas colleagues to develop Construction Materials Carbon Management.
---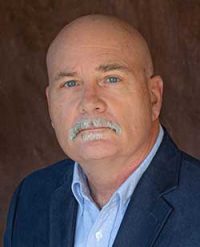 Mark Kuhar
Editor, Rock Products, Cement Products, North American Mining and The ASIA Miner


[email protected]
Mark S. Kuhar, based in Ohio, is the editor of Rock Products, Cement Products and The ASIA Miner magazines; as well as the Breaking Rock News and Frac Sand Insider e-newsletters – all part of Denver-based SEMCO Publishing's media portfolio. A graduate of Ohio University, in Athens, Ohio, he began his editorial career in 1987 as an assistant editor on Pit & Quarry and Concrete magazines. Since taking over the helm of Rock Products in 2010, he has helped develop many new media products and ventures, including the Crushing & Breaking Spec Guide, Frac Sand Insider e-newsletter, Frac Sand Insider Conference and Expo, the Rock Products Latin American Aggregates Seminar at ConExpo Latin America, The Aggregates Almanac and the International Cement Seminar. He also helped develop North American Mining magazine and the Construction Materials Carbon Management web portal: a collaboration with Concrete Products magazine. SEMCO Publishing is the market share-leading publisher of print advertising and digital content for the construction-materials industry.