Engineer Sulzer backs mineralized aggregate developer Blue Planet
Sources: Sulzer, Winterthur, Switzerland; CMCM staff
Sulzer Chemtech is among participants in the latest funding round for California-based Blue Planet Systems Corp., whose carbon dioxide capture technology yields mineralized, concrete-grade aggregate. The Swiss fluid engineering specialist joins prior round investors, including North American cement, aggregate and concrete producers Holcim Group and Knife River Corp., plus Chevron and Mitsubishi Corp.
The Blue Planet process forms carbonate minerals and synthetic limestone by combining CO2 and metal ions—each captured or sourced from heavy industry emissions or waste streams. It has been demonstrated to permanently sequester up to 440 kg of CO2 per metric ton of aggregate.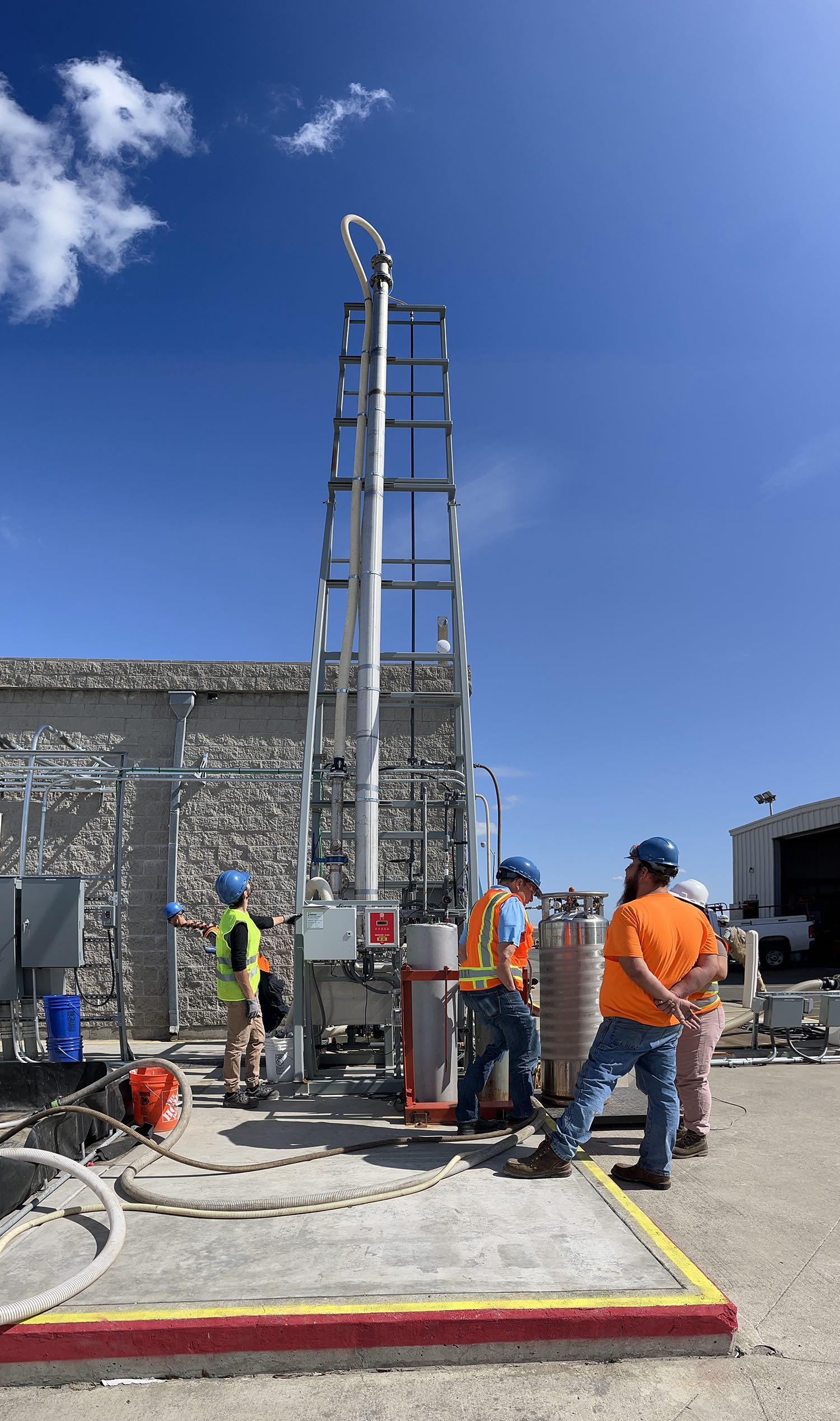 A Sulzer Chemtech carbon dioxide absorber column serves the pilot San Francisco Bay Aggregates mineralizing operation. The manufacturer's Blue Planet investment builds on a 2021 technical collaboration netting an efficient carbon capture assembly.
"Sulzer Chemtech has been a solid partner in our joint development, working both in their research & development facility in Switzerland, and at our Global Innovation Center, located at our San Francisco Bay Aggregates plant where we have been operating a Sulzer Chemtech packed column successfully for months," says Blue Planet CEO Dr. Brent Constantz. "Many plants in the pipeline globally will benefit from the partnership."
"We are leading the way in driving sustainable practices across the industry," adds Sulzer Chemtech President Torsten Wintergerste. "We are succeeding thanks to key technologies and partnerships, such as our collaboration with Blue Planet. Our latest funding will help the development, advancement, and global adoption of ambitious carbon capture solutions to accelerate the transition to net-zero emissions."
Related article
Holcim invests in Blue Planet carbon dioxide-mineralizing technology