Solar farm halves Graniterock flagship quarry materials' CO2e
Sources: Graniterock, Watsonville, Calif.; CM2 staff

Northern California's top independent aggregate and ready mixed concrete producer has deployed 15,000 photovoltaic panels on a low-profile, 20-acre parcel at its flagship quarry in Aromas. Installed away from public view, the 5-megawatt capacity solar farm will provide more than 50 percent of the A.R. Wilson Quarry power requirements. The renewable energy source will significantly reduce the carbon dioxide emissions equivalent (CO2e) metric of 9.15 kg per ton of aggregate that Graniterock cites on a current A.R. Wilson environmental product declaration.
A ceremonial flipping of the solar farm switch marked a major milestone in the 122-year-old mining and construction company's ongoing investments to lower greenhouse gas emissions and move to sustainable energy sources. The project is rooted in a 2017 conversation between Graniterock management and Aromas Progressive Action League members. The ensuing collaboration spurred a plan to turn mined out acreage into a solar farm.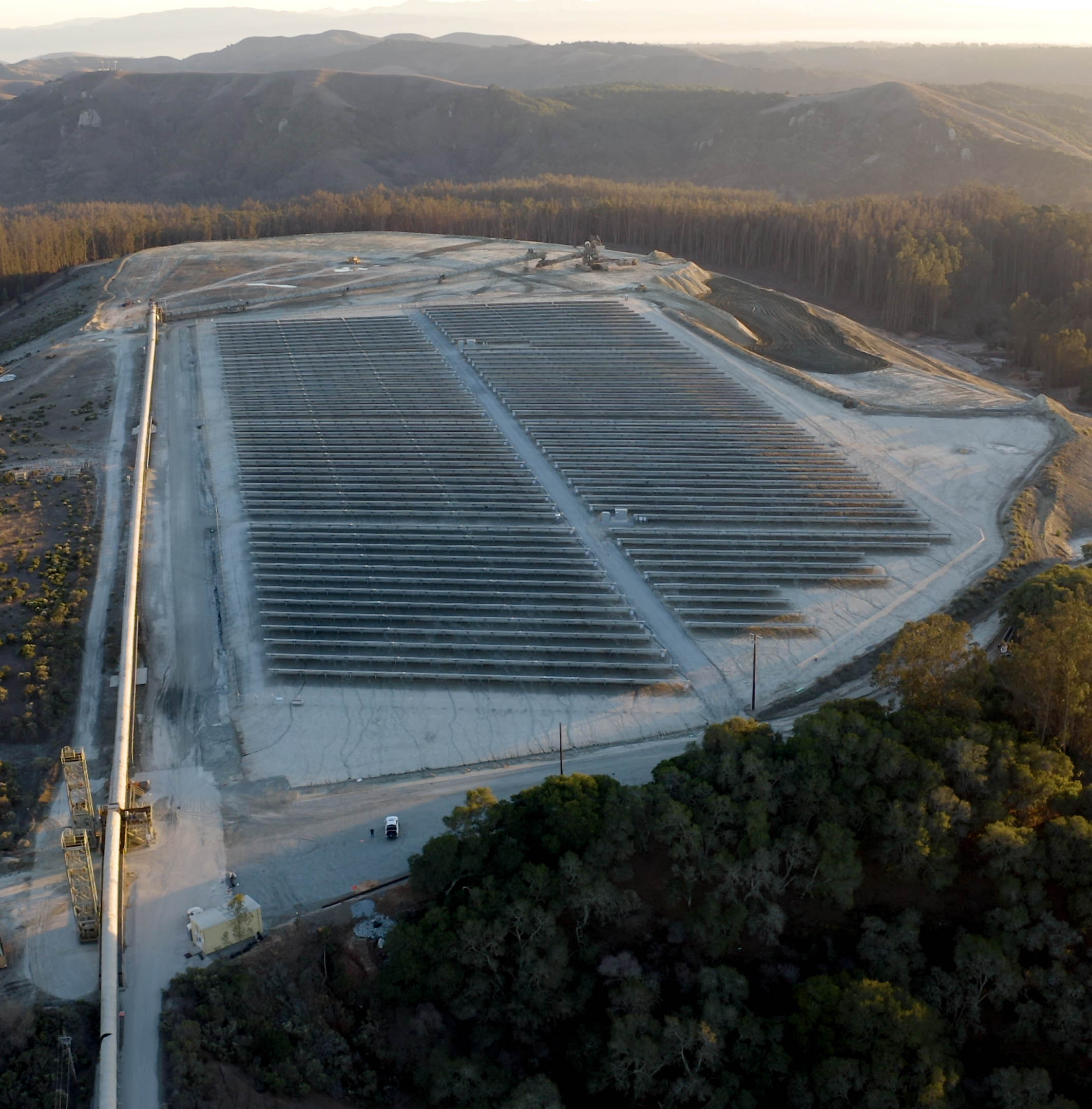 "Graniterock is about three things: Great projects, great products and great lives," CEO Peter Lemon noted during a ribbon-cutting event. "Turning to solar to power our quarry operations represents all of those things and helps ensure Graniterock stays around for many years to come."
The photovoltaic panel installation is the third development in a portfolio of alternative energy projects the producer has initiated in recent years. A 3,000-panel, 1-MW solar farm installed at the A.R. Wilson entrance in 2018 nets about 15 percent of the quarry electricity requirements previously covered by the power grid. The following year, Graniterock converted its Watsonville headquarters to a near net-zero energy usage facility through investments in a rooftop solar array, ultra-efficient lighting, HVAC upgrades, and four electric vehicle charging stations.