DOE funds Heliogen's cement pre-calcinating heat demonstration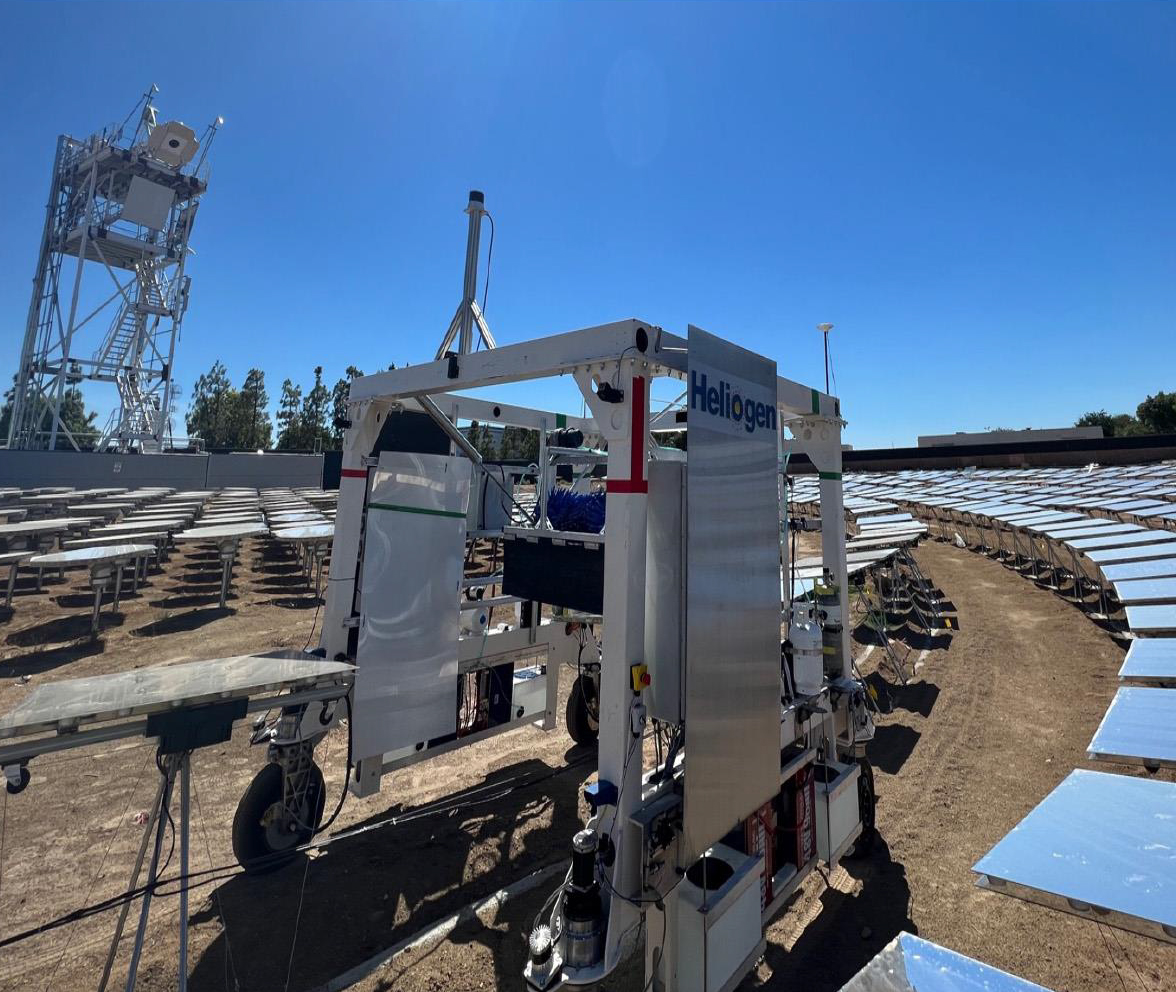 Sources: U.S. Department of Energy; CP staff
The Department of Energy (DOE) has awarded Pasadena, Calif.-based Heliogen $4.1 million to demonstrate a concentrated solar power (CSP) process for heating limestone to 950°C, applicable to the calcining phase in portland cement production. CSP technologies deploy mirrors to beam sunlight onto a receiver, and can be used to deliver heat for energy-intensive industrial processes or generate electricity using a turbine.
The Heliogen grant was among five in a $24 million pool for research advancing DOE Industrial Decarbonization Roadmap goals. The Roadmap was released last month at agency headquarters during a roundtable whose participants included Portland Cement Association, American Iron & Steel Institute and Steel Manufacturers Association representatives.
"Solar-thermal technologies provide us with a significant opportunity to upgrade and reduce emissions of industrial plants across the nation while meeting America's energy needs with reliable, around the clock power generation," says Energy Secretary Jennifer Granholm. "DOE's investments will drive the innovation necessary to build out a clean energy economy."
The funding was announced at the International Energy Agency's Solar Power and Chemical Energy Systems Conference in Albuquerque, N.M. The awardees will research, develop, and demonstrate projects that can decarbonize the energy sector by developing CSP technologies for higher efficiency power cycles, increased flexibility and reliability through thermal storage, and carbon-free industrial processes in the United States.
Related articles
Cemex concentrates solar heat for calcining, clinker production first
Feds earmark $100M to decarbonize cement, companion industries
Pacific Steel v. CMC reveals rebar market disruption and greening