WSP instrumental in 1 million mt/year CCUS project
Sources: Heidelberg Materials North America, Irving, Texas
Architectural, engineering and environmental services giant WSP will serve as owner's engineers for a 1 million metric ton/year carbon dioxide emissions capture and storage facility at Heidelberg Materials' Edmonton, Alberta cement plant—the first full-scale deployment of its kind among North American cement producers. Kansas City-based WSP will help oversee design, engineering and implementation phases throughout a projected 2024-2027 schedule. In carbon management terms, project principals envision a solution essentially negating the 789 kg/mt of CO2 associated with Edmonton output.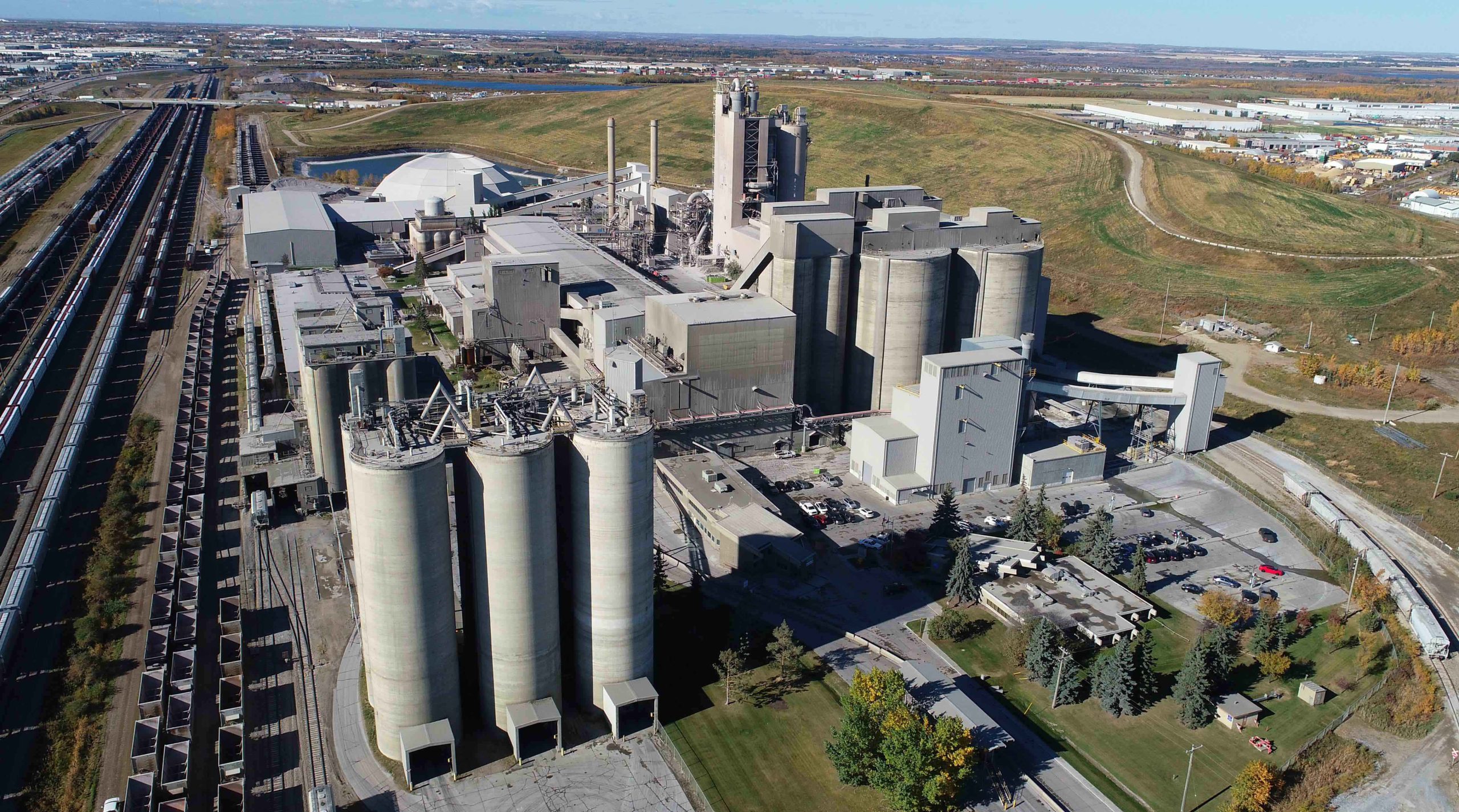 Preliminary studies have confirmed the suitability of carbon capture and storage infrastructure at the Edmonton cement operation. Carbon dioxide extracted from the plant's flue gas will be compressed and conveyed to a 1-kilometer deep saline formation well below the site's water table.
"WSP's proven track record of delivering high-quality and sustainable engineering solutions aligns perfectly with our vision of driving decarbonization in the cement industry," says Heidelberg Materials Vice President of Cement Joerg Nixdorf. "Together, we will push the boundaries of what's possible and create a truly transformative project."
"This collaboration presents an incredible opportunity to work alongside Heidelberg Materials in delivering an innovative and sustainable solution that will make a significant impact on carbon emissions," adds WSP Vice-President, Business Development & Strategic Growth Daniel Matthews. "We are excited to bring our technical expertise and passion for sustainability to this landmark project."
The CCUS facility represents a key milestone in a commitment to substantially reducing the carbon footprint of Heidelberg Materials' global cement, aggregate and concrete enterprise. By partnering with WSP, management contends, the project is set to catalyze significant and historic change in the cement industry.
Related article
CCUS technology yields first carbon neutral cement plant