Top Heidelberg Materials mill transitions to EcoCem Portland-Limestone Cement
Sources: Heidelberg Materials, Irving, Texas; CP staff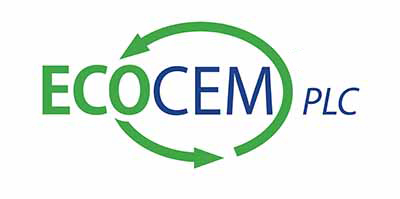 The Lehigh Cement plant in Union Bridge, Md. will see primary output shift from ordinary portland cement to the branded EcoCem Portland-Limestone Cement—clinker + up to 10 percent finely graded limestone—by no later than January 2023. Union Bridge is presently the producer's largest plant in North America; the switch to the branded Type IL cement positions the mill to avoid approximately 126,000 tons of carbon dioxide emissions annually.
The move to EcoCemPLC in Maryland follows similar transitions at the producer's Mason City, Iowa plant and three sister Indiana mills. In 2021, Lehigh Cement produced more than 2 million tons of EcoCem and is well on its way to more than double that volume in 2022. The addition of limestone in the clinker grinding phase lowers the carbon footprint of the Type IL binder by up to 10 percent versus ordinary Type I/II portland cement. The change reinforces Lehigh Hanson's commitment to carbon footprint reduction and reflects the ambition of parent company, HeidelbergCement, to become the first global producer to offer carbon-free cement and concrete at scale.
"We are excited about the transition to EcoCemPLC at Union Bridge," says Lehigh Hanson Northeast Region President Alex Car. "This switch is the latest example of our push to expand our portfolio of more sustainable products and reduce our CO2 footprint across the cement and concrete value chain." Lehigh Cement will continue to work with customers and key stakeholders such as agencies, architects and engineers to further accelerate the transition to more sustainable solutions, he adds.